If you know anything about food, you'll know that May sparks the beginning of the most thrilling 3 months of the year: mango season. However, this year mangoes feel more precious to us than ever before. First of all, sourcing the succulent fruit was not easy. We'll level with you, we did experience the initial dread that we'd have to go without this year; covid has resulted in a number of challenges to the supply chain. But mangoes also feel so precious because lockdown has taught us to treasure the simplest things that make us happy, like a sunny day or plentiful toilet rolls. Getting our hands on a delicate, perfumed and fleshy mango, peeling back the skin and gobbling it all up has undoubtedly been the highlight of our lockdown.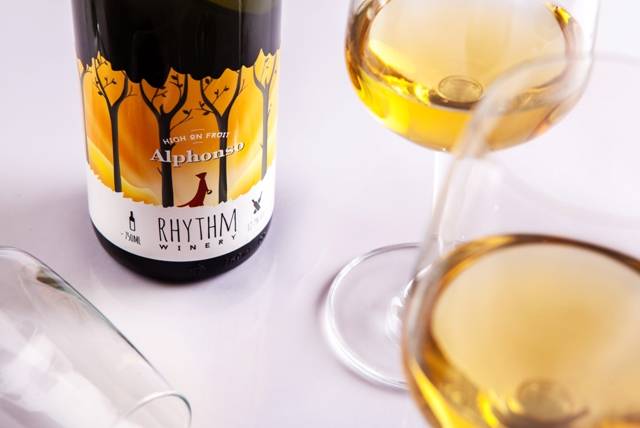 Something else that makes us giddy is wine. So you can only imagine our joy when we heard about Rhythm Winery's Alphonso Mango Wine. A drink rich with almighty aromatic Alphonso and an opportunity to savour the beloved fruit all… year… long. I smell (delicious) dangerous territory.
Vidita Mungi is the winery Director and responsible for bringing Alphonso Mango wine into our lives. We sat down with Vidita, virtually, to spill the tea on how Rhythm's high-quality fruit wines broke the Indian wine market.
Located on the outskirts of Pune, on the way to Khadakwasla, Narhegaon sits Rhythm Winery which opened for the first time in 2012. Vidita tells me that the wine market in India is one of the most exciting in terms of potential growth; Rhythm Winery, specialising in tropical fruit wines, is something new, fresh, exciting and to our surprise, Indian at its essence. Grape growing and winemaking in India traces back to the Bronze Age, when Persian traders brought the practice to the region.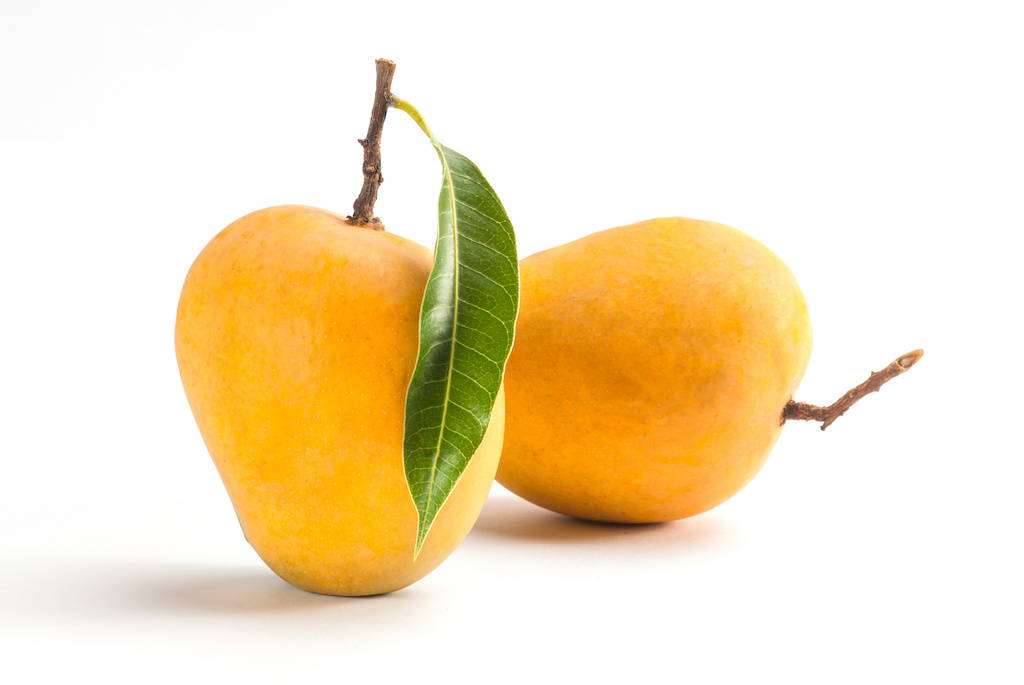 So Vidita, what inspired you to create the Alphonso wine?

The Alphonso wine was actually a gift for my father on his birthday - he loves Alphonsos. I contacted our winemaker who we'd just been working with to create the pineapple, strawberry and peach wines. He helped me ensure that the wine was well balanced, using the perfect amount of grapes - grapes are present in all fruit wines because they provide balance. We use Chenin Blanc grape, it's got relatively high acidity to cut through the natural sweetness of the mango.

Did your Father like the wine?

He loved it! The obvious next steps were to start the R&D process by testing it in local food markets. Plus, with mangoes being the national fruit of India, it would seem unjust not to make wine from mango. Mangoes reflect the tropical spirit of India and Alphonso wine bottles up that sentiment. Mango lovers can experience the season all year round!

Alphonso mangoes are obviously naturally quite sweet. Would we be right to assume that Alphonso Wine is a dessert wine?

Well actually a dessert wine would be around 7% residual sugar and below 1% would be a dry wine. Alphonso wine falls under the category of off-dry because it's around 3% residual sugar. It's actually not a very heavy wine at all and balances nicely with food. I wouldn't recommend pairing a dessert wine with food as you'll find that you end up drowning out the flavour of the food you're eating, rather than enhancing all of the different layers and spices.

So what kind of food would be best to pair Alphonso wine with then?

Spicy dishes definitely work well. You really want to partner dishes that have strong and bold flavours with the Alphonso wine. That's the rule with wine pairing, match like with like: flavoursome wine goes with flavoursome food. Some specific dishes could be Chicken Tikka, Teriyaki Chicken, sweet chilli prawns and all sorts of flavoursome curries from Sri Lanka, Thai or other oriental cuisines.

We'd love to know more about how you make the Alphone wine. Can you tell us a little more about that?

Our Alphonso mangoes grow in Konkan, in West India. Each bottle uses about 2 mangoes, plus the Chenin Blanc grape. Typically, mango season starts in May but we like to pick the mangoes for our wine in June, because they're much sweeter. The sweeter the better for wine . Any wine with a high ABV - something above around 13% (Alphonso wine is 12%) will need sweetness to counteract the high alcohol content and acidity.

Are you able to do anything with the rest of the mango, after you've used the fleshy part for the wine?

Presently I am using the by-product [waste] from the Alphonso crushing as compost for the garden outside my winery.

What's the most popular wine you have at the winery?

The 2 most popular wines we have are the Alphonso and the Strawberry wine. People really love the strawberry flavour. I think it's the association of strawberries with delicious things like candy or chocolate - things that are sweet. I also think that it's the pink colour that makes it attractive!

But does it taste better? Is it tastier than the Alphonso wine?

It's just as tasty as the Alphonso wine. For sure. The variety of strawberries we use are really flavourful: Sweet Charlie and Kamaroza. So the strawberry wine doesn't actually require a huge amount of strawberries to be able to bring the flavour out into the wine. We pick our strawberries from Mahalbaleshwar in Maharashtra.

Thanks so much for chatting with us Vidita. We loved hearing about Alphonso wine and we can't wait to get our hands on a bottle!