Barbecues Around The World
There's nothing that represents the great British summer quite like a barbeque; the smell of sizzling sausages, the taste of grandma's potato salad, the first refreshing sip of Pimm's and we can't forget, the irritating wasp that won't leave you alone. But it's not just Britain that love a barbeque - it seems like there's some sort of universal attraction to the art of grilling foods. All around the world people have their own preferences of the foods that they like to grill and how they like to do it. What they all have in common though, is it's an excuse for friends and family to gather together and celebrate over good food.

Say goodbye to boring bangers and burgers as you up your barbeque game this summer. With summer right around the corner, we head overseas to see how different countries around the world like to barbeque.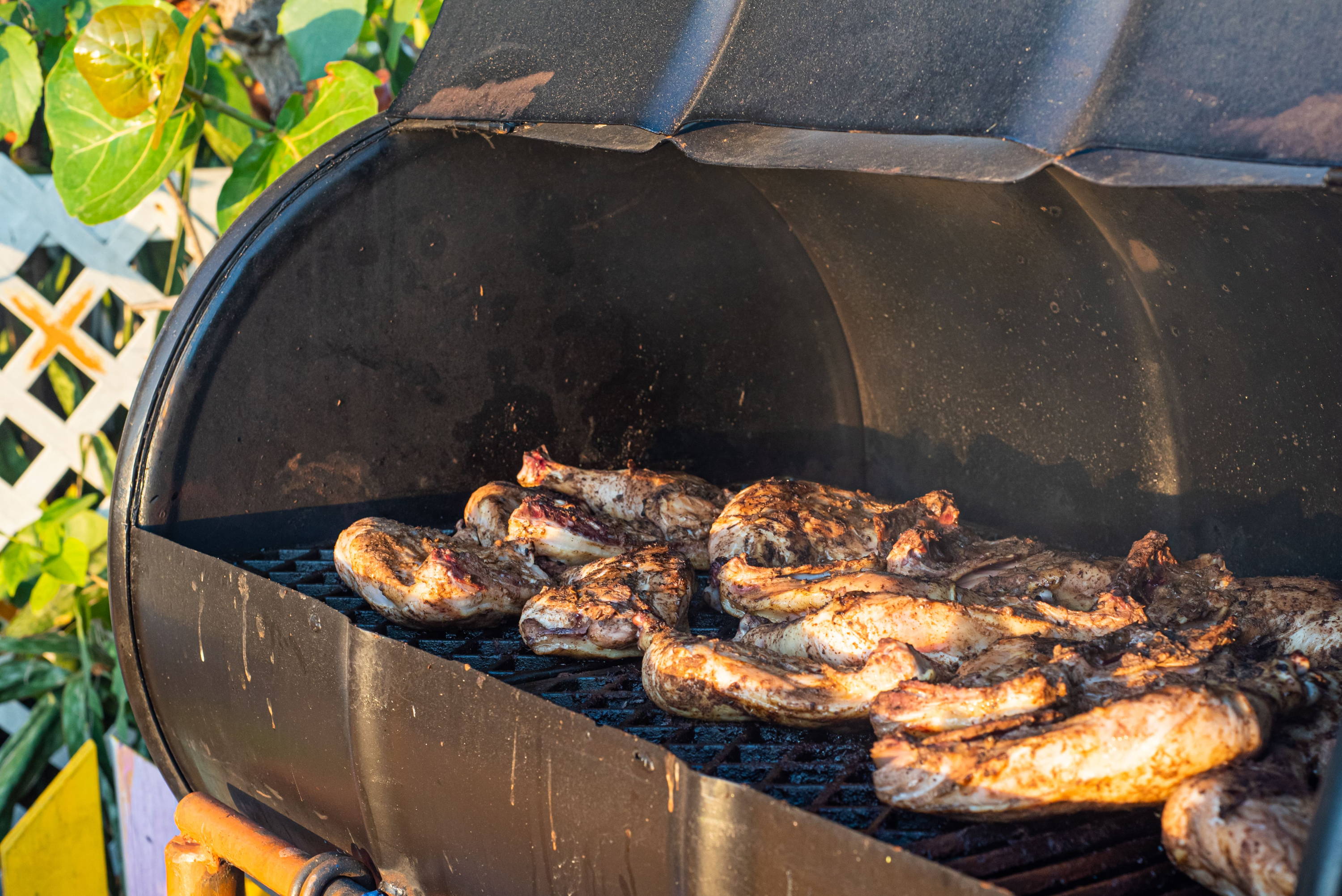 Let's take it all the way back and find out where the origins of the notion 'barbeque' came about. In 1492, in the hopes of finding spices and riches, Spanish explorers led by Christopher Columbus sailed across The Atlantic Ocean. Eventually landing in the Caribbean, they came across an indigenous tribe known as the Taino people, who practised slow-cooking over an open flame which they coined the Spanish term "barbacao".
As centuries progressed, the notion "barbacao" became an indispensable part of Caribbean culture. The form they take today is usually colourful jerk shacks by the beach with grills constructed out of oil cans cut in half. Common barbeque dishes are jerk chicken, jerk prawns and grilled fish, accompanied with side dishes such as rice, beans, plantains, sweet potatoes, and small cornbreads called festival.
Shop Red Rickshaw's Caribbean essentials which includes everything you need to recreate the flavours of a Caribbean BBQ from the comfort of your own home: https://www.redrickshaw.com/collections/caribbean-ingredients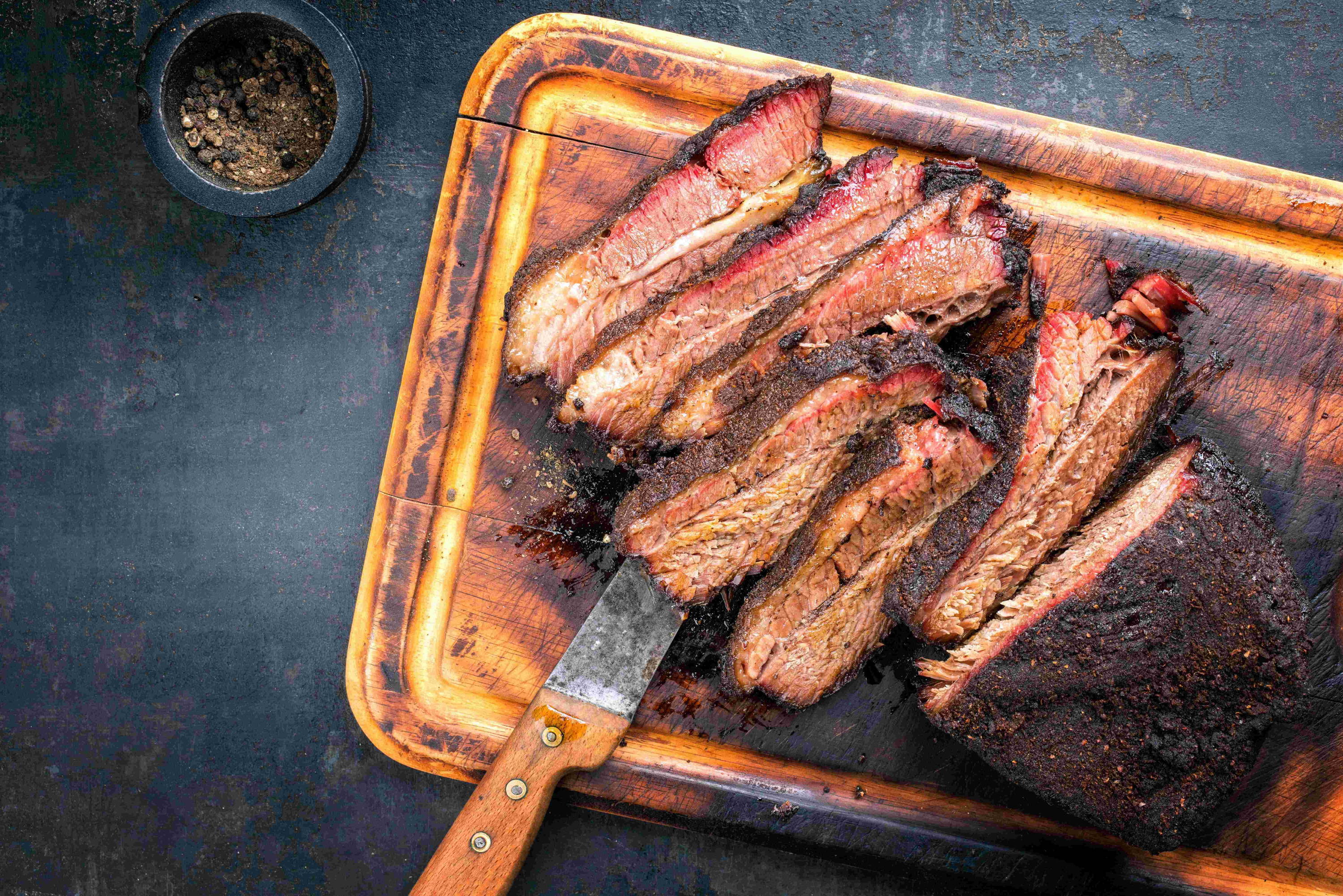 Caribbean barbeque culture has had an immense effect on, what is now know as, US cookout culture. Once Christopher Columbus and his explorers travelled north towards the US, they brought with them this fascinating cooking technique which they coined "barbacao". Once landed in, what is now Southern U.S., and spread across Virginia, Texas, North and South Carolina, and Georgia, the term "barbacoa" became "barbeque". Traditional U.S. barbeque foods include pulled pork and brisket and sides include creamed corn/ corn on the cob, mac and cheese, hushpuppies (cornmeal fritters) and coleslaw.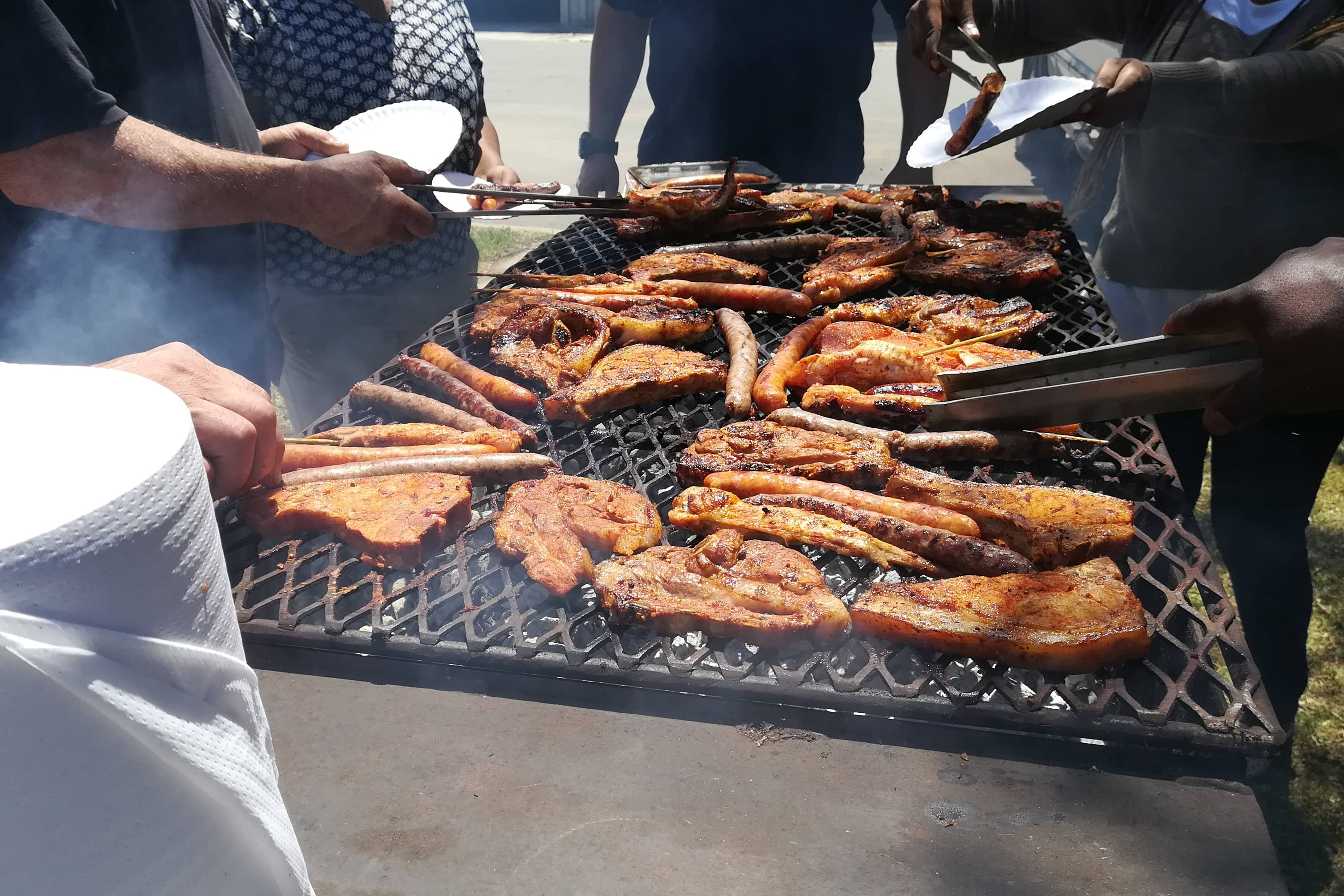 South Africans take the classic barbeque to a whole new level with the braai. Come rain or shine, South Africans will use any excuse to braai, with the most popular day to braai being South African Heritage Day on the 24th of September, also known as Braai Day. The word 'braai' is Afrikaans, originating from the Dutch word 'braden' meaning 'to roast'.
Meat is the hero of any braai. You'll often find anything from chicken, lamb chops, ostrich burgers, boerewors (sausages) and sosaties (skewered meat). Places along the coast such as Cape Town often have fish and seafood, from boiled crayfish to whole-grilled smoked fish, particularly snoek, an oil, cold-water fish found around the area.

Another braai delicacy is 'braaibroodjie' or 'braai bread' - a grilled sandwich filled with meat from the braai as well as salad, cheese and sweet chutney. A braai is incomplete without a selection of local wines, a cold Castle Lager to wash it all down, or even a brandy and coke, known as karate water.
Recreate the iconic braai from the comfort of your own home with Red Rickshaw's African essentials range. Shop now: https://www.redrickshaw.com/collections/african-ingredients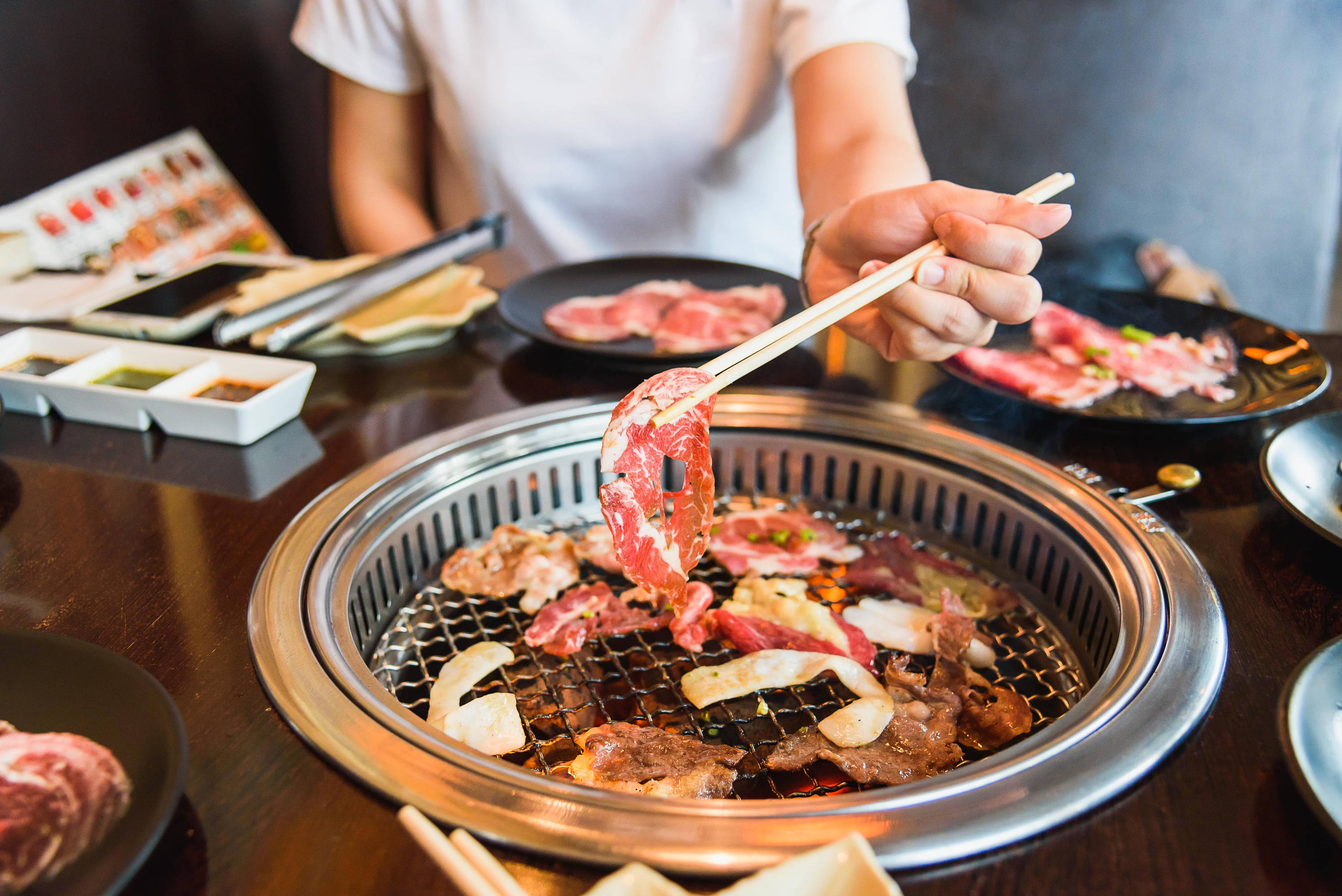 Korean barbeque has become a hallmark in Korean cuisine. It's done in restaurants as opposed to outside and the dishes are often cooked on gas and charcoal grills which are built into the dining tables themselves. In typical all-you-can-eat, Korean barbeque restaurants customers are encouraged to choose components from the pick and mix and cook them themselves at the table, allowing you to have complete control over how you like it cooked.
Meats are the star of the show in Korean barbeque. Typical meats include dwaeji galbi (pork ribs), dak galbi (marinated chicken), samgyeopsal (pork belly) and the most popular variety, bulgogi (thinly sliced marinated strips of beef). The secret to the rich, juicy flavours are in the small cuts of meat. They're rarely over marinated and once placed on the grill cook in as little as a minute, meaning they retain their moisture and full bodied flavour. The barbequed meats are served with various banchan (side dishes) including kimchi, stir-fried and steamed vegetables, broths and salads.
Shop all your Korean BBQ essentials courtesy of Red Rickshaw: https://www.redrickshaw.com/collections/korean-ingredients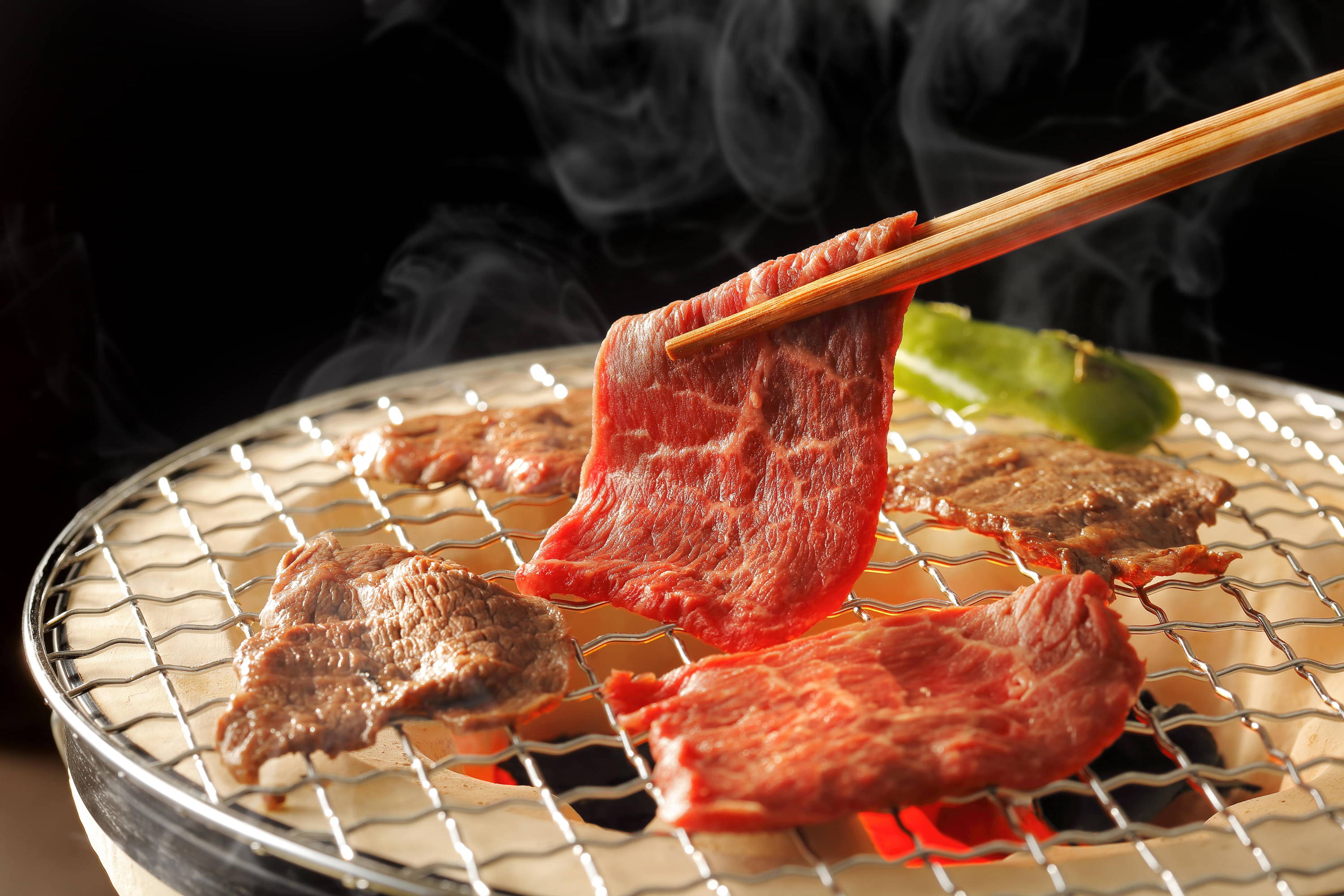 The barbeque scene in Japan is thriving with going out for yakiniku (yaki and niku meaning "grilled meat") a unique culinary experience. Originating from Korean barbeque, Yakiniku was popularised by Koreans who came over to Japan during the Showa era. Since then, the Japanese have made it distinctively their own, incorporating signature Japanese flavours. Nowadays, the term yakiniku refers to a specific technique of grilling thin, bite-sized pieces of meat on gridirons or hot plates, over a charcoal flame. Like with Korean barbeque, in yakiniku restaurants you choose your meat and accompaniments and cook it yourself.
The cuts of meat that are the most common are beef tongue, chicken, ribs and offal, wagyu, fish and seafood. Some popular Japanese barbeque dishes include yakitori, yakimono, teppanyaki and kushiyaki.
But it's not all about the meat, vegetables and sides are an integral part of the dining experience too. You'll often find miso soup, kimchi and rice, as well as grilled vegetables such as onions, peppers and aubergines.
Bring Japanese BBQ to your kitchen courtesy of Red Rickshaw: https://www.redrickshaw.com/collections/japanese-ingredients
Now you've learnt about how countries BBQ around the world, it's time to give your BBQ a makeover. From our pre-marinated, pre-cut meats, seasonings and fresh veg, to our spice rub and global hot sauce kits - Red Rickshaw has everything you need to whip up any kind of barbeque spread. Shop now! https://www.redrickshaw.com/collections/bbq-ingredients