Five Festive Spices To use This christmas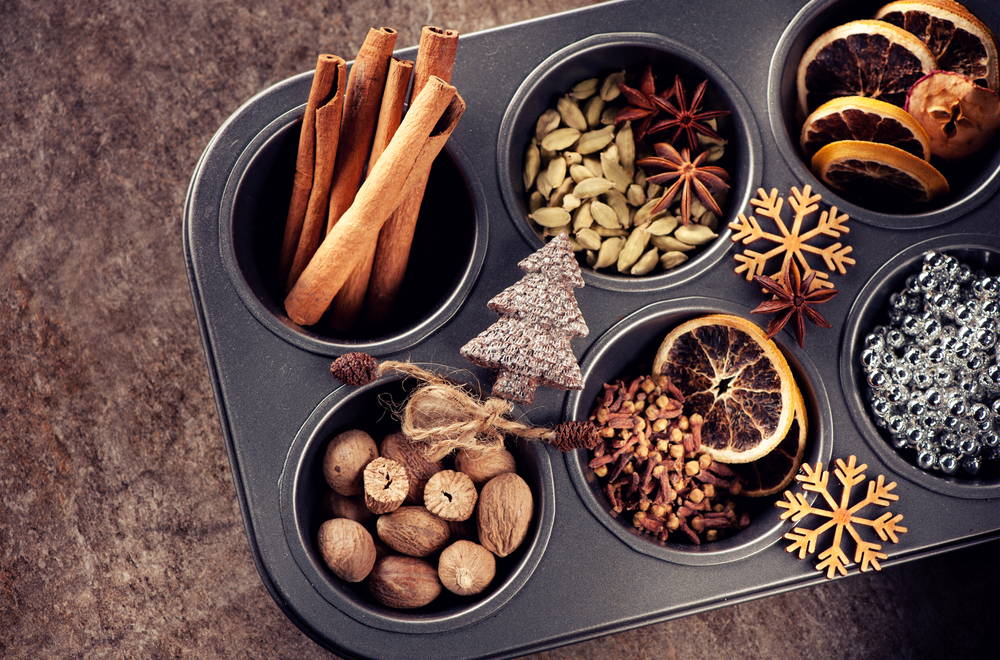 With Christmas just around the corner, we've put together our five favourite festive spices, exploring their roots in the season and letting you know how you can best use each one to make this Christmas the warmest and most flavoursome one yet.

Made from grinding seeds from a nutmeg tree, the spice has become synonymous with Christmas due to its warm, rich flavour. However, in medieval times nutmeg originally was treasured for its antibacterial and preservative qualities, as it was rubbed onto meat in order to prevent bacteria forming over time and therefore spoiling.
With Christmas being a time of great feasts, nutmeg was exclusively used by the rich and wealthy and became inextricably tied to the festive season. Now grown across the globe, its nutty and sweet flavour is the perfect topper for any creamy dessert or fruit, or how about running it through your homemade eggnog to give it that extra festive feeling?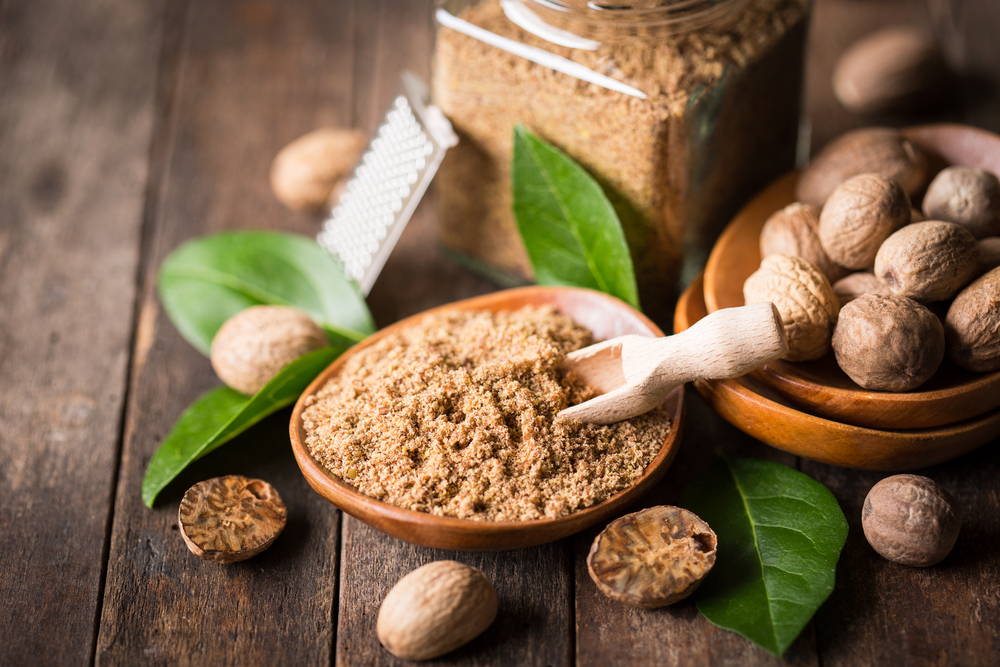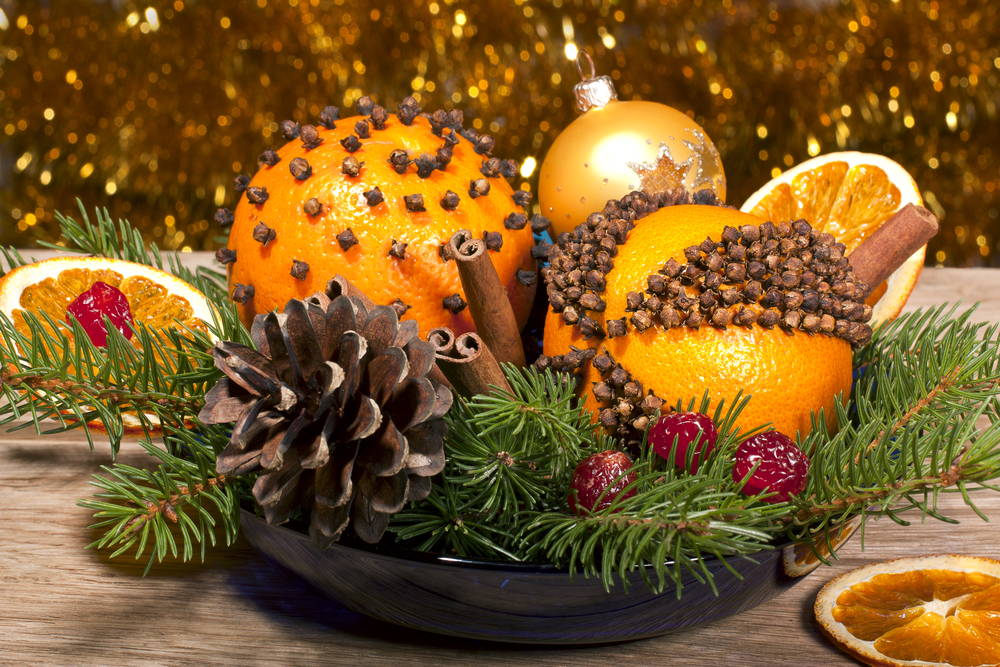 Dried flowers buds native to an Indonesian tree, Clove buds have been found to strengthen the stomach, relieve bloating and have anaesthetic properties. Chewed to aid toothache or freshen breath before the invention of toothpaste, these buds are incredibly pungent and have been used in cooking for thousands of years. At Christmas time its aromatic qualities are not limited to mulled wine infusion, but they are also part of a deep tradition of making pomanders.
Pomanders, originally a small intricately designed metal ball containing strongly scented spices such as clove, were worn around peoples necks in an effort to ward off disease and noxious smells. In the modern-day, pomanders are made from artistically poking cloves into a firm orange or clementine. These can then be hung on the tree with some ribbon or given as a gift.
Originally native to Sri Lanka, Cinnamon derives from the inner bark of Cinnamomum trees. Extracted from the stem of the tree and once considered a gift for royalty, this spice was once far more valuable than gold. Similarly to nutmeg, Cinnamon became tied to Christmas feasts for the upper classes of Britain because of its ability to preserve meat due to its antibacterial qualities.
More recently, cinnamon is revered for its scent, which is owed to its high content of essential oils that are packed with over 80 aromatic properties. Hang the sticks in your tree, add to mulled drinks or finely grind into your mince pies, with its warm, woody and almost spicy taste, cinnamon is a quintessential Christmas spice.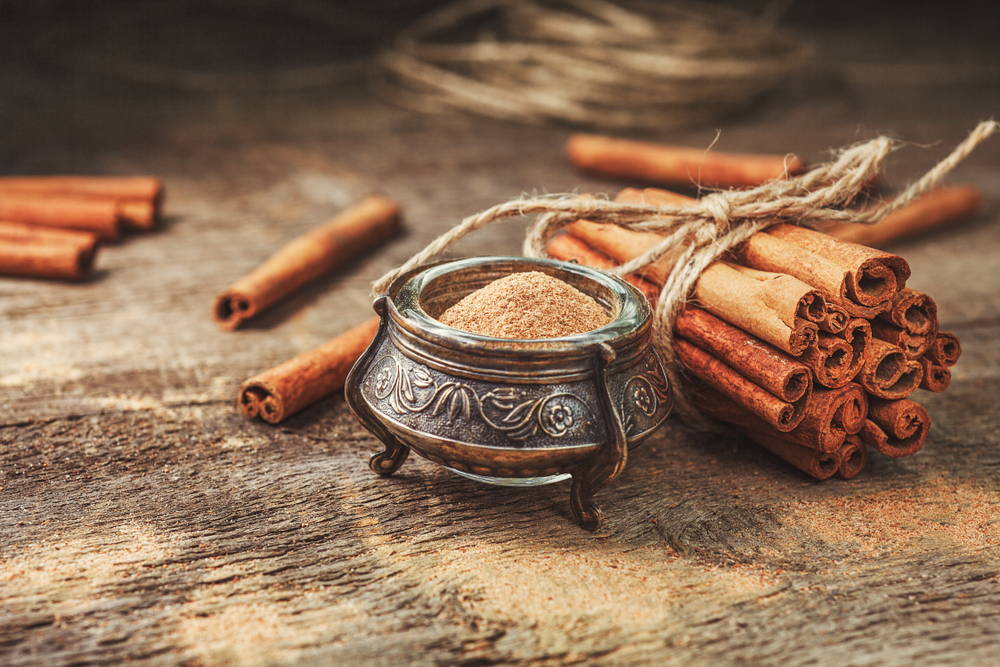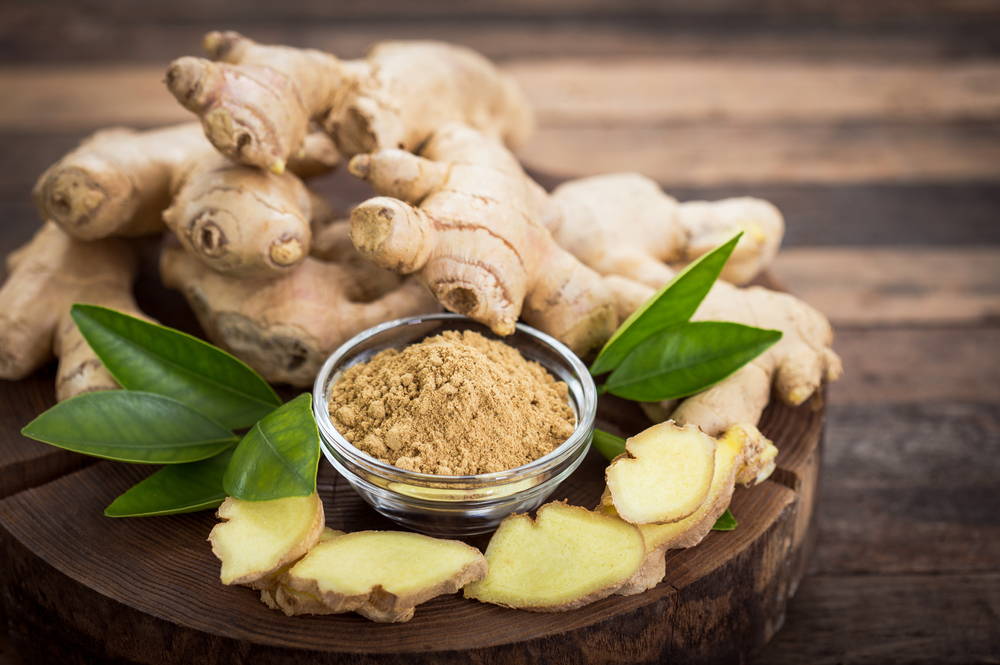 Famous for its health benefits and pungent flavour, Ginger is considered one of the healthiest spices in the world. Native to Southeast Asia, ginger was widely used in ancient cultures to treat various illnesses and ailments. By the 1st century, it was already being cultivated and transported to Europe. Containing anti-inflammatory substances, its many essential oils give it a spicy taste and have a warming effect.
Classically used for gingerbread, or in Asian cooking, if you're looking for an alternative use this Christmas pair with fresh cranberries and sugar syrup to make a magical Christmas mojito.
Cardamom is the third most expensive spice in the world after only saffron and vanilla. Deriving from India and closely tied to Indian cooking, this spice is so expensive due to a labour-intensive farming process, with ripe pods needing to be handpicked and distinguished from unripe pods.
Chewed in medieval times to combat bad breath, we now know cardamom is a natural diuretic that helps remove toxins from your body and consequently aids in lowering blood pressure. While cardamom isn't very popular in the UK as a Christmas spice, it is a tradition in German baking to include cardamom in festive cookies and biscuits due to its strong floral taste.