The ultimate alphonso mango and saffron cheesecake
warning: highly addictive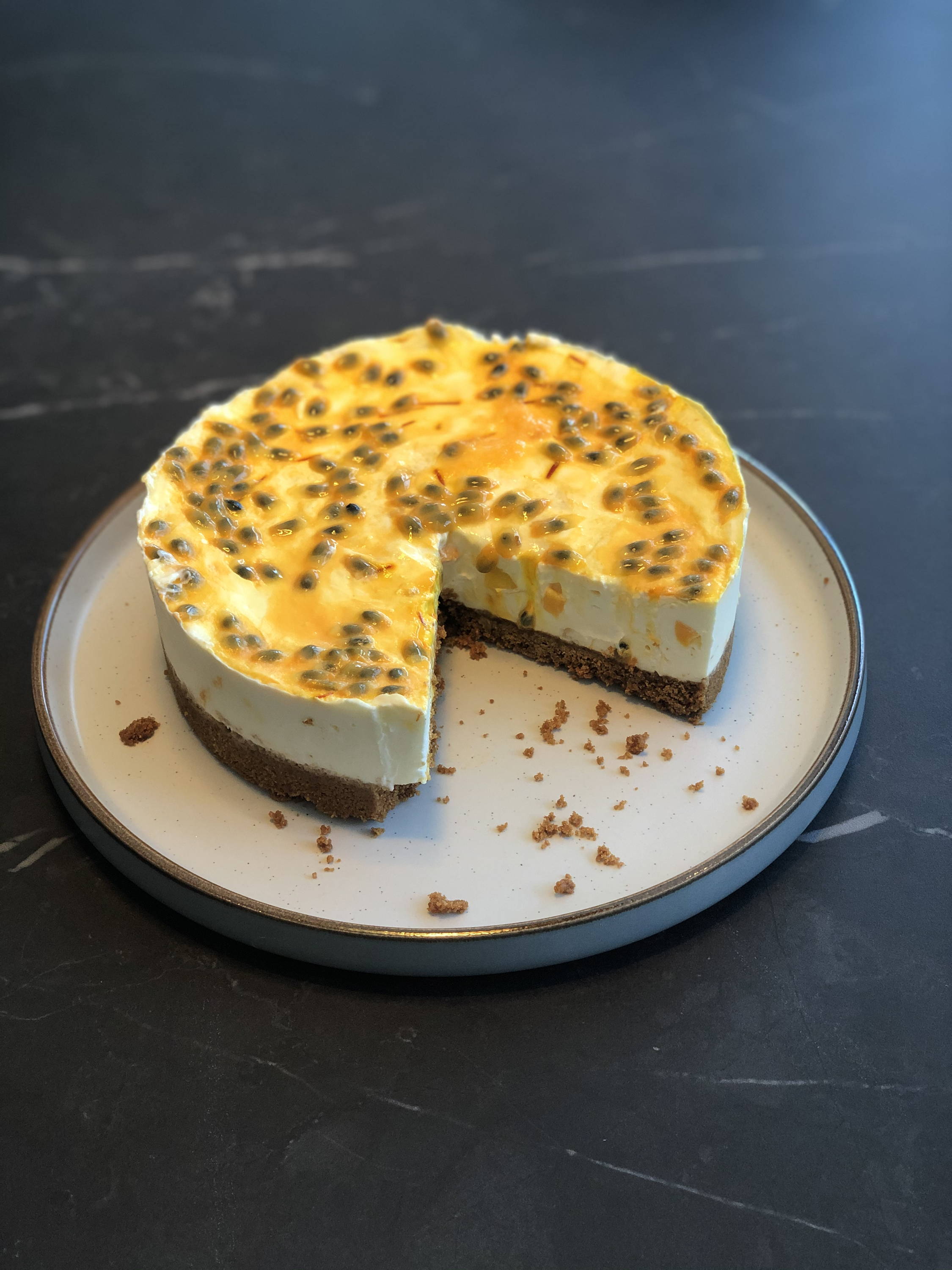 Alphonso mangoes, also known as The King of Fruits, are unlike any mangoes you have come across before. When you slice open it's yellow-golden skin, a saffron coloured, almost buttery flesh is revealed, bursting with sweet yet tangy juices and a mouthwatering floral aroma, they surely make the best desserts!
We've teamed up with Dr Chintals Kitchen to give you an exclusive Mango and Saffron Cheesecake, products courtesy of Red Rickshaw. A buttery lotus biscoff base topped with a luscious, creamy Alphonso mango and saffron mascarpone cheesecake, garnished with chunks of fresh passion fruit and alphonso mango - an easy, effortless summer dessert!
A gentle reminder that the short but sweet Alphonso mango season is coming to an end. Two more weeks to go so get your orders in, don't miss out!
250g full fat cream cheese

3-4 fresh, ripe, alphonso mangoes
2 x generous pinch of saffron

2 passion fruits (optional)
1.
Crush up the biscuits.
3. Mix the crushed biscuits, butter and cinnamon in a bowl and flatten the mix into the base of a 15cm cake tin. Press well and pop in the fridge to set.
4. Peel and finely chop 3-4 alphonso mangoes. Drain well using kitchen paper.
5. Fold the icing sugar, mascarpone and cream cheese together in a large bowl. Be careful not to over mix it so it stays stiff.
6. Fold in half the chopped mango and a pinch of saffron.
7. Pour this mix into the biscoff base.
8. Cover and refrigerate for at least 2-3 hours before serving.
9. Heat the milk in the microwave for a few seconds with the saffron and allow to infuse. When cooled swirl on top of the cheesecake.
10. Top the cheesecake with the remaining chopped mango or some fresh passion fruit.
11. Leave to set in the fridge for at least 1 hour or overnight before serving.
Click below to get cooking!