warning: highly addictive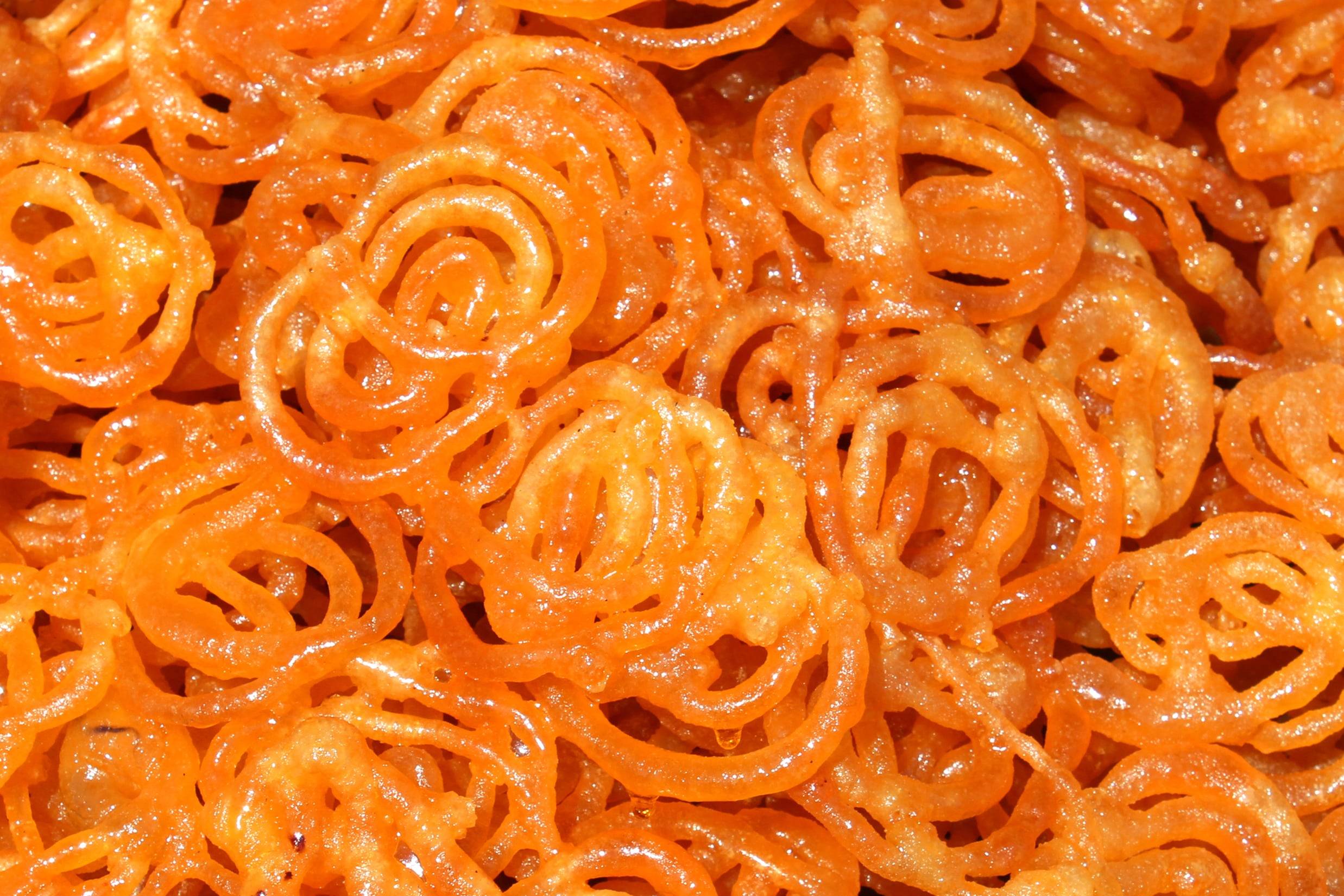 What could be better than crispy, juicy and devilishly sweet jalebi? They're the most popular mithai on the Indian subcontinent, sold as street food, in sweet shops and readily available at festivals and weddings.
We're going to be spending more time in the kitchen over lockdown which means there's no better time than now to have a go at making home made jalebi for Diwali. It's quick & easy and the results are magnificent. Plus, this recipe has no ghee or milk - so it's the perfect Indian vegan dessert!
1/2 cup of maida flour (plain flour)
Dissolve the yeast in warm water for about 5 minutes.
2. Meanwhile, mix the gram flour, maida flour, sugar and oil together in a bowl. Then add the yeast mix until it forms a smooth batter. Set the batter aside in a warm place for about an hour. This allows the batter to ferment.
Bring the water and syrup to the boil. Once boiling, add the lemon juice and saffron strands. Stir well.
Heat vegetable oil in a pan up to about 1 inch. Make sure the oil is scorching hot, test by carefuly adding a drop of the batter mix into the oil. It should start sizzling straight away. You should be left with a nice golden colour.
5. Fill a piping bag with the jalebi mixture. You could also try filling up a squeezy bottle if you don't have a piping bag. An empty mayonaise or ketchup bottle will work perfectly.
6. Squeeze the jalebi mixture into a pretzle shape. Leave to sizzle away in the hot oil. Fry until both sides are golden brown. This should take about 2-3 minutes on each side.
7. Now carefully transfer the jalebi into the sugar syrup to soak for a few seconds. Then remove and leave to rest on kitchen roll (to soak up excess syrup/oil) or place straight on a plate.
Click below to get cooking!