The sun's coming out, the lawns have been mowed, and Virat Kohli and the Queen have become BFFs for life— it must be the start of the 2019 Cricket World Cup. Whether you're an armchair coach or you just like a good afternoon tea, here's our ultimate guide to what to eat while watching (or holding your face in your hands during) the cricket.
Cucumber & Chutney Sandwich
I call this one 'the glory supporter'— maybe you're not sure whether you feel like supporting India or England this time, and maybe it depends on what happened in the last innings... here's a sandwich that's perfect for you! There's a little bit of England (plain cucumber sandwich) and a little bit of India (delicious spicy chutney) in every bite. So if anyone questions where your loyalties lie, just point to your sandwich and say 'I've made my choice'.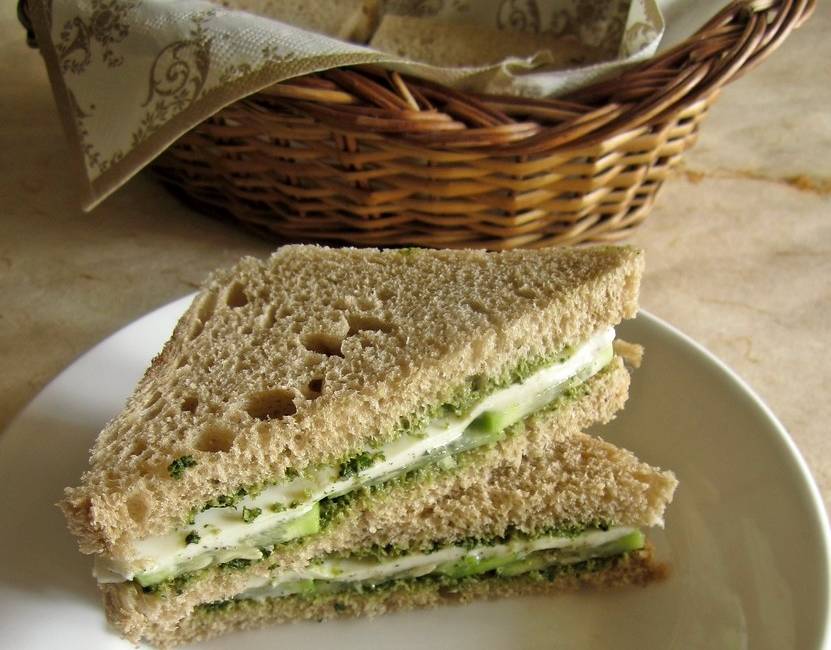 There's nothing better than sipping a soothing cuppa between overs... and as a bonus, if you suddenly find yourself in a crowd of England fans, you can pretend you're sipping a regular cup of English Breakfast...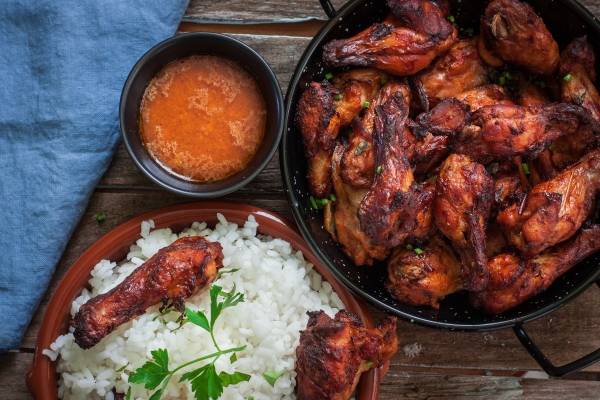 Spare a thought for those poor cricket players... do you think they can eat snacks this delicious on those health-conscious athlete's diets? No way! But then again, they don't need all those calories. All they do is play cricket all day... you're the one that has to go through the exhausting, exhilarating drama of watching them.
Now this is the snack of a true cricket fan! Isn't this just the perfect metaphor for cricket itself? To the casual observer, it might look like there's nothing much going on, just a few humble white buns and some potato... but the real fans know that once you're inside, it's as spicy, crunchy and exciting as anything on earth.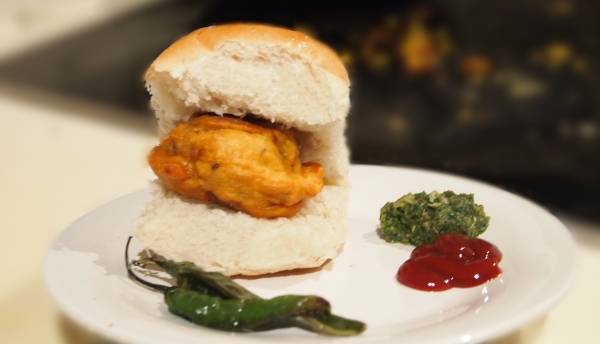 Whichever chaat you prefer, whether it's aloo, samosa, bhel puri or dahi vada, don't forget what's really important— making chutneys & sauces in the colours of your team's flag, and then slathering them artfully on top.
Some of us might scoff at the superstitions of cricket fans, but when it comes to the crunch, even the most rational among us, in an hour of need, will stare at our creamy mango-flavoured glassful and pray 'lassi, send help!' What more needs to be said? A mango lassi is this cricket season's hottest ice-cold accessory.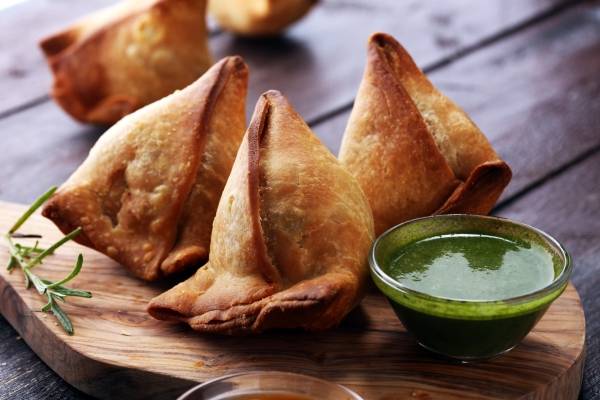 When it comes down to it, whatever team you support, what brings us together is our love of the game, and of fried (or baked) snack-sized pastry. As long as there's plenty of samosa, you, your and friends will be able to console yourselves through the pain of even the most crushing defeats, while making the most out of every hard-fought victory.