Three Ways To Repurpose Your Christmas Turkey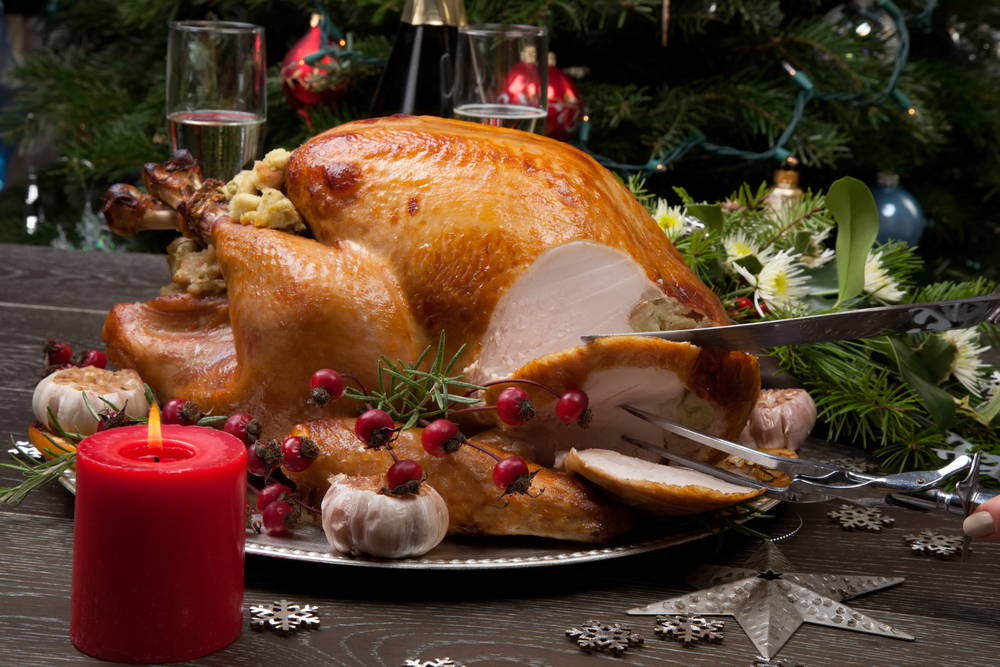 Put your turkey scraps to good use this Christmas and turn them into an exciting boxing day feast using one of our three recipes to help keep your waste and effort as low as possible. After all the planning, preparation and tending to an elaborate roast on the big day, the last thing you want is to find yourself stuck in front of a stove for too long again over the festive period.
That's why we want to make boxing day dinner as stress-free and low-maintenance as possible. These three recipes are all quick, delicious and low-effort. These recipes will have you serving up a fresh and flavoursome boxing day dinner in no time at all, while also helping use up some of those pesky leftovers! If you like the look of these recipes, why not take a look at our sister company FeastBox? With ingredients delivered to your door and recipes packed with authentic flavours from around the world you'd be crazy not to.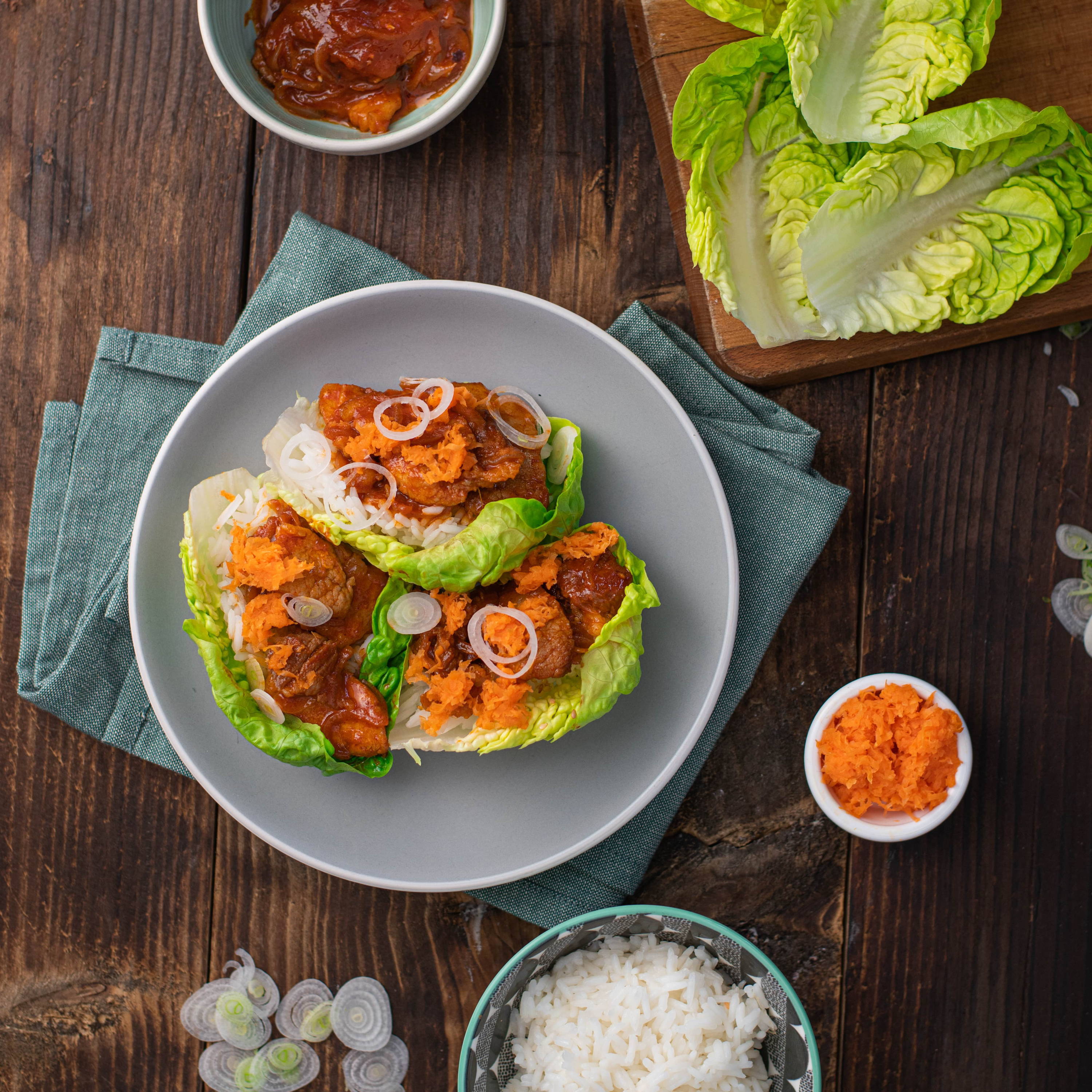 These fiery Korean turkey ssam cups are light, vibrant parcels of spice ideal for cutting through any stodginess felt from the day before. Best served with everyone around the table in a shared ritual or spread, everyone can build their own ssam cups just how they like, helping to really take the leg work out of the cooking and prep required.
Easy to assemble and using ingredients you'll mostly have in your cupboards, this recipe really is the simplest way to repurpose your day-old turkey into something that little bit different. These are incredibly quick to make and require only one pan, so less washing up too!
300g leftover shredded turkey

1x tsp of grated ginger

1x spring onion sliced

1x tsp sesame oil

1x tbsp soy sauce
1x garlic clove crushed

1x finely chopped deseeded red chilli

1x tbsp mirin

1x lime

1x tsp fish sauce

1x tbsp water

Pinch of sugar
10-12 Little Gem leaves

1x carrot grated

Coriander leaves chopped

1x spring onion finely sliced

12 cucumber slices

Kimchi

1x tbsp toasted sesame seeds
First, heat your oil over medium heat and add the grated ginger and spring onions. After these become fragrant, add your turkey. Drizzle over your sesame oil and soy sauce and stir well. Remove from the stove when hot and ready.

Combine all the ingredients for the spicy sauce, stir and set aside.

On a plate arrange the lettuce leaves then spoon the turkey into each lettuce cup and top with the grated carrot, sliced cucumber, coriander, spring onions and kimchi. Sprinkle the toasted sesame seeds on top and finally spoon some spicy sauce into each cup, or use it as a sharing dip!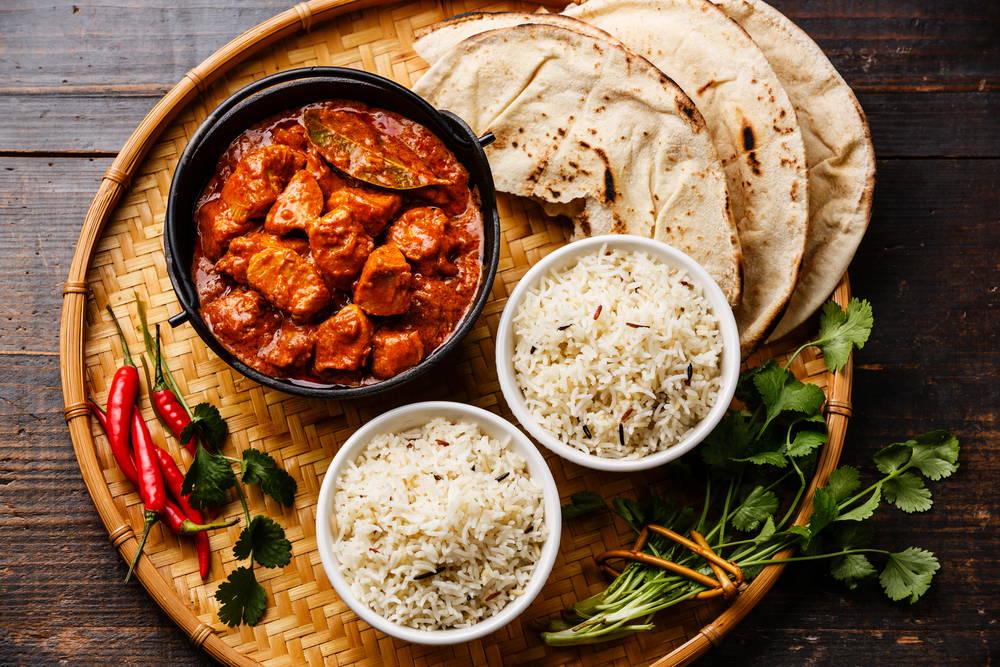 Curries at Christmas have become part of the festive tradition nearly as much as presents under the tree! This Turkey Tikka Masala is quick, easy and made in just one pot, so no more cleaning up. Truly the perfect boxing day dish!
From start to finish in just 30 minutes, with our Tikka Masala recipe spicing up your festive leftovers has never been easier.
1x onion finely chopped

3x garlic cloves crushed

1x tsp of grated ginger

1x green chilli finely chopped

1x tsp cumin seeds

½ tsp turmeric

½ tsp ground coriander

½ tsp paprika
½ tsp garam masala

50g ground almonds or cashew nuts

200g passata

100ml double cream

50ml natural yoghurt

300g leftover turkey

1 bunch coriander
Heat 2 tbsp of oil in a large saucepan over medium heat and fry the chopped onions with a large pinch of salt for 8-10 mins until golden and soft, stirring regularly.

Next add the ginger, garlic and green chilli and fry for a further 2 minutes before adding in all the spices except for the garam masala and cook for a further 3 minutes. Stir in the passata and ground nuts and bring to a simmer. Cook for a further 8-10 minutes.

Add the garam masala and stir in the cream and yoghurt and mix thoroughly, return the sauce to a simmer. Next, add the turkey and continue to simmer for another 4-5 minutes. Scatter over some coriander on top and serve with rice and naan bread on the side.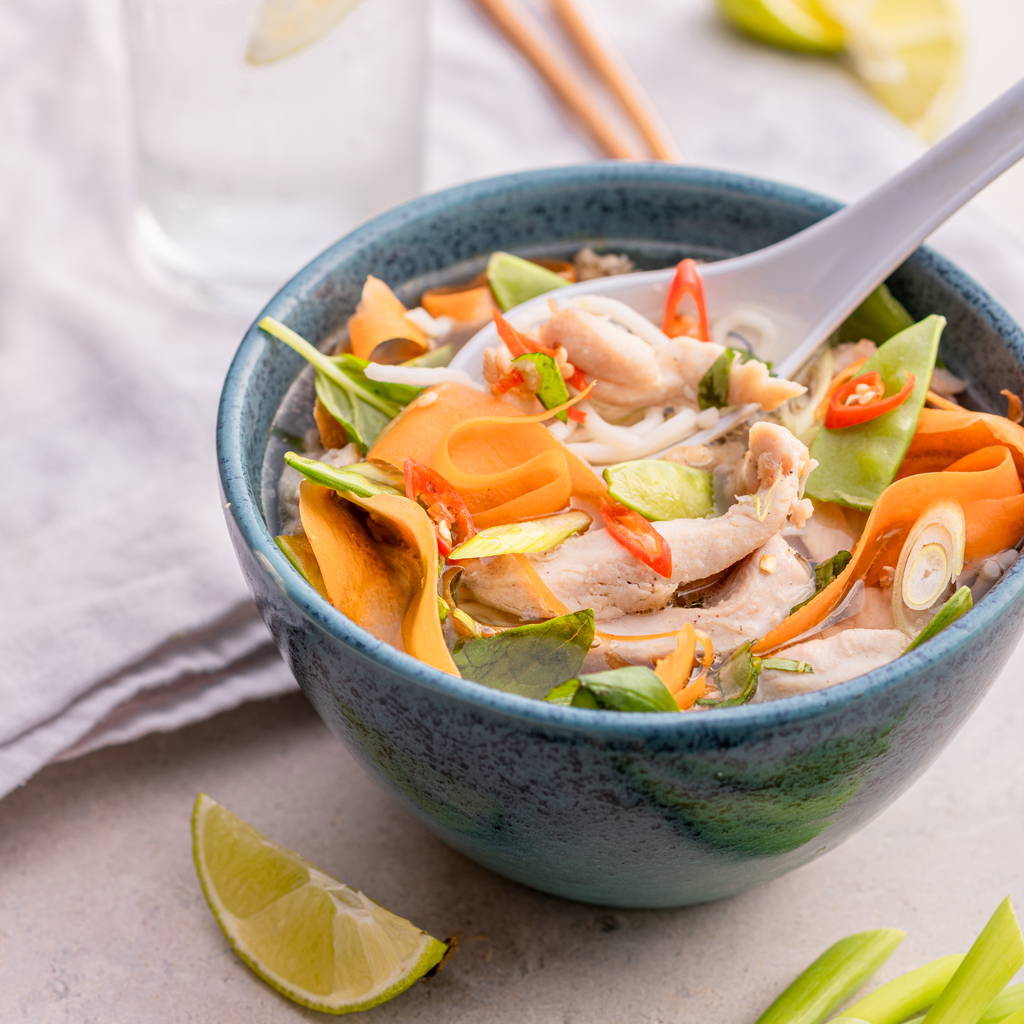 If you want something light on boxing day to counteract all the other heavy foods you're having over the festive period, our Turkey Vietnamese Pho is the perfect hearty dish for you. Vietnamese cooking prides itself on being refreshing and healthy, using minimal oil and dairy to really let the aromatic broth be the star of the dish.
250g leftover cooked turkey

200g Flat rice noodles

1x onion sliced

1300ml chicken stock

1x star anise

8x black peppercorns

¼ tsp white pepper

1x finely sliced spring onion
1 tbsp fish sauce

1x finely sliced red chilli sliced

1x lime quartered into wedges

Handful of beansprouts

1 bunch Thai basil

1 bunch coriander

1 bunch mint
In a large saucepan over medium heat place the sliced onions, black peppercorns, star anise, sliced ginger, chicken stock and half of the white pepper. Bring up to the boil then simmer for 5 minutes.

Add the fish sauce and a squeeze of one of the lime wedges into the pan.

Next, add the rice noodles and cook for 5 minutes before adding the turkey for 1 minute. Take it off the heat.

Divide the noodles and soup between your bowls, removing the star anise and peppercorns so as to not eat. Finally, top each bowl with beansprouts and garnish with a lime wedge and herbs and chillies to taste.
If you need any of the above ingredients, find them on our store here. With ingredients that are hard to find anywhere else, let Red Rickshaw make it easy for you and take your cooking to the next level.
Or, if you're tired of always hunting for new recipes and dinner time inspiration, head over to our sister company FeastBox: where you can travel the world every night with bespoke delivery boxes ordered to your door. Full of fresh and handpicked ingredients for authentic quick meals or extravagant date nights, FeastBox always delivers.