Add Some Asian Flair To Your Picnic
The British public famously goes wild for a day in the sun, with each year the first warm day after winter sees one too many red faces and an air full of excitement thick with a palpable fervour for people to get into the sun by any means necessary. With the heat comes a sudden rush to beaches and parks to spend the day soaking up the rays. This means packing food, drink and refreshments for the day - in comes a British classic - the picnic.
Picnic season goes hand in hand with British summertime. As the whole nation up and down the country piles onto any patch of land with some grass and a swing set or a coastline claiming to be the best in the UK, they bring with them a full arsenal of picnic blankets, cooler boxes, meal deals, ready-made sandwiches and last minute snacks from the corner store. A day in the sun is exactly what it says - one full day in the sun. No less is enough. Make sure you have your drinks and snacks because you're here to stay. Sunny days are few and far between and the whole country does its very best to grind to a total halt to get their face in the sun for as long as possible.
Accompanying a classic British picnic on a sunny day you would commonly see fruits, cold meats, a big bag of crisps and dips - all accompanied by a crisp cider or beer. While the Brits flock to fill their cooler boxes with goodies, how do Asian nations spend a day with friends and family in the sun?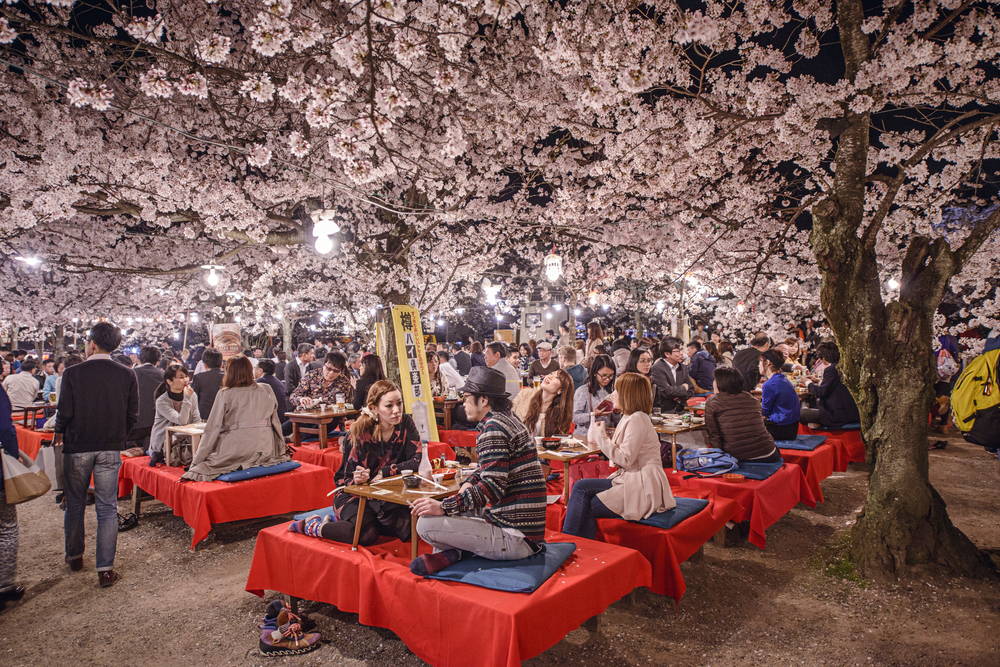 Springtime in Japan sees picnic season in full swing, with a countrywide celebration of the blooming of Cherry blossom trees called hanami. Hanami literally translates to 'flower viewing', and is the practice of eating and drinking with friends underneath the full bloom of Cherry blossom trees to welcome the arrival of spring and warmer weather.
The anticipation for hanami equals the British desire for the first day in the sun, with Japanese TV even displaying Cherry blossom forecasts across the nation - so that everyone knows when picnic season will begin in their area. The date of hanami varies slightly from year to year, depending on when the weather becomes warmer and the rainfall lessens so the Cherry blossoms bloom.
The tradition of hanami has existed for over a thousand years, originally only celebrated by gentiles until the tradition became common practice amongst the wider population. Popularly enjoyed with bento boxes full of tamagoyaki, sushi rolls, onigiri, fried grilled meat and fish, the fleeting beauty of the Cherry blossom trees is celebrated to recognise that everything in existence is temporary.
Explore our full Japanese range here!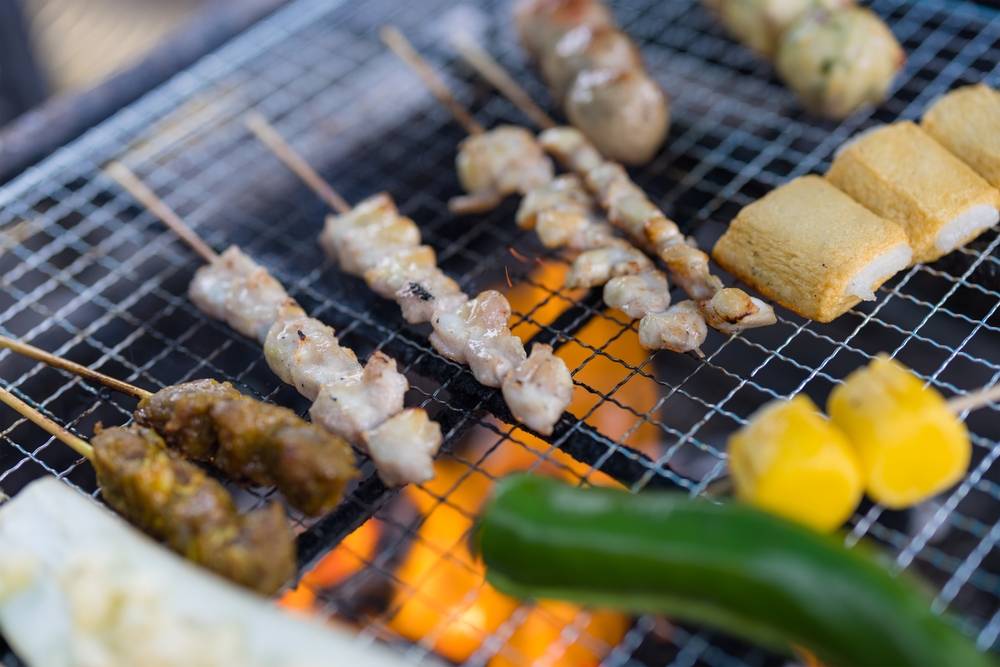 Picnicking culture in Hong Kong revolves more around the seaside than parks, with families and groups of friends often set up at one of the many public grills and benches located along the coast.
Seen as a day-long event, picnics are a leisurely affair. It's so popular to spend a day at the seaside grilling items such as fish balls, chicken wings, corn, squid and small fish that many seaside shops offer coolers of pick and mix grilling bags, ready for people to cook all day long.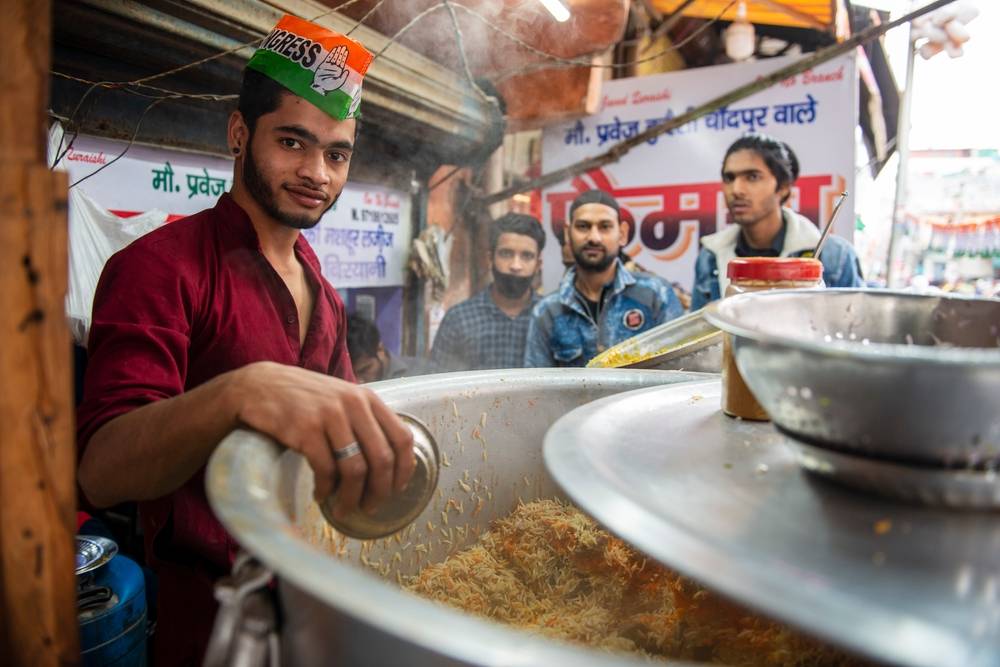 With the summer heat being so high throughout India, picnicking throughout the day is unappealing to most. This means that people wait until the cooler hours of the evening to go out and enjoy their summer feasts.
Indian picnics consist of eating chaat, a family of savoury snacks including bites to eat such as pani pav, vada pav and pani puri. Chaat is a popular roadside snack sold at stalls or food carts across South Asia.
On the west coast of India it is a common tradition to head to the beach for sundown when the temperature is cooler, buy chaat from local vendors and watch the sunset.
Find our full Indian range here!